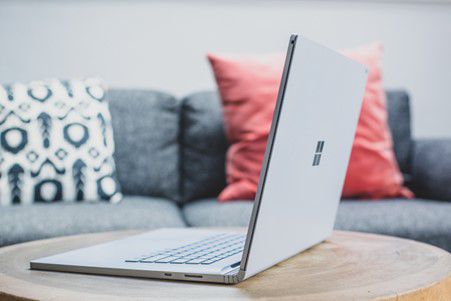 As technology develops, design software landscape is shifting. Microsoft is one of the leaders in business apps; their Microsoft 365 solution was originally made up of seven apps but now includes over 20.
Microsoft Designer is one of the latest additions, drawing designers and professionals alike with its quick-and-easy design tool. Perfect for graphic designers, marketers, small business owners or creating entertaining videos! You can even use Microsoft Designer to make fun videos!
Microsoft Designer can simplify your design process, offering many useful features that will speed up and streamline it. Give it a try now to see if its artificial intelligence (AI) features can enhance your skills as a designer - you could save both time and money when creating business graphics!
Discover the main features.
Microsoft Designer features an easy and intuitive user experience, making it accessible for both experienced designers as well as novice ones. It provides a clean workspace so you can stay focused on creating without getting distracted by distractions.
Features that facilitate its ease of use include:
Drag-and-drop functionality.
Start Your Design Process Quickly With Text Prompts (Contextual Menus)
Even those without design experience will find it easy to use. AI will create graphics based on prompts you provide. When finished, upload them for sharing or storage!
Microsoft Designer is an expansive tool with numerous features
Microsoft Designer comes equipped with an impressive library of assets and templates to quickly start designing projects quickly. There are even professionally-designed templates available which make use of these powerful design templates and assets even simpler.
This app provides everything you need to quickly create a flyer, business card or social media post - from templates and assets library to assets for every occasion! Included are:
Images, Icons, Fonts and Color Palettes for use in creating visually striking designs can help your brand to stand out from its competition. Choose elements that align with its identity to unleash your creative spirit - then bring your vision alive through fun!
Microsoft Designer goes far beyond being a mere design tool; it serves as an expert design assistant with artificial intelligence capabilities to analyze the design of your website and provide layout recommendations and smart layout suggestions. Even if creating images isn't your forte, creating something decent still lies within reach with Microsoft Designer's assistance.
Artificial Intelligence can be an invaluable resource for anyone who's new to design or seeking inspiration. Your "design assistant" can suggest font combinations, image placements and more!
Microsoft Designer allows you to make informed design decisions. Your creations will have more visual impact while saving hours in effort on a single design project.
Seamless Integration and Collaboration

In today's digital workplace, collaboration is of the utmost importance, which is why Microsoft Designer offers seamless collaboration tools that enable multiple users to work simultaneously on one project.
Share your designs easily with colleagues or clients, get real-time feedback, and make changes with Microsoft Designer. Plus, the seamless integration between Microsoft Office (such as PowerPoint and Word ) and Designer ensures an efficient workflow between various design and documenting tasks; collaboration ensures effective teamwork while integration with other tools increases productivity.
Accessibility and Cross Platform Compatibility

Microsoft Designer understands the significance of accessibility and cross platform compatibility for their design tool, which is available both as desktop and web apps for both Windows and Mac operating systems.
You can access it from either your desktop computer or mobile device, and it meets accessibility standards - making it accessible and inclusive to those with diverse needs.
What Does Autogenerate Produce?
Let's have some fun and see what AI produces as we see what our design will produce: "a sales ad featuring orange juice and palm trees".
Microsoft Designer created these options within moments.
Your images provide many options, even if some don't correspond with what you were searching for initially. Rephrase your request if necessary to get what you are after.
Microsoft Designer is an effective design program suitable for both experienced designers and novice users.
Microsoft 365 Support - Discover More

Microsoft 365 is an all-encompassing application suite, boasting numerous applications that can increase productivity while cutting costs. From the Office suite to Intune endpoint management, this platform is an asset.
Need Help with Microsoft 365 (M365) security or setup? Call us now at Phone: (404) 932-5940 or Email: info@nuwaveitc.com and set up an appointment to discuss support services from Microsoft.